Modern Windows features may interfer with Rune and cause the game to perform poorly or crash. If you are experiencing issues playing the game try changing these Windows 10 settings:
Disable Fullscreen Optimizations
Windows 10 settings may cause crashing when alt-tabbing. Navigate to your Rune/System/ folder and find Rune.exe.
Right-click
Rune.exe
and select properties. Navigate to the compatibility tab and select "Disable Fullscreen Optimizations".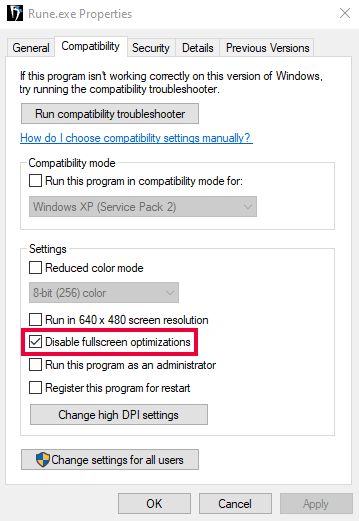 Disable Focus Assist
Right-click your desktop and open Display Settings. Navigate to the Focus Assist tab and turn off focus assist and automatic rules.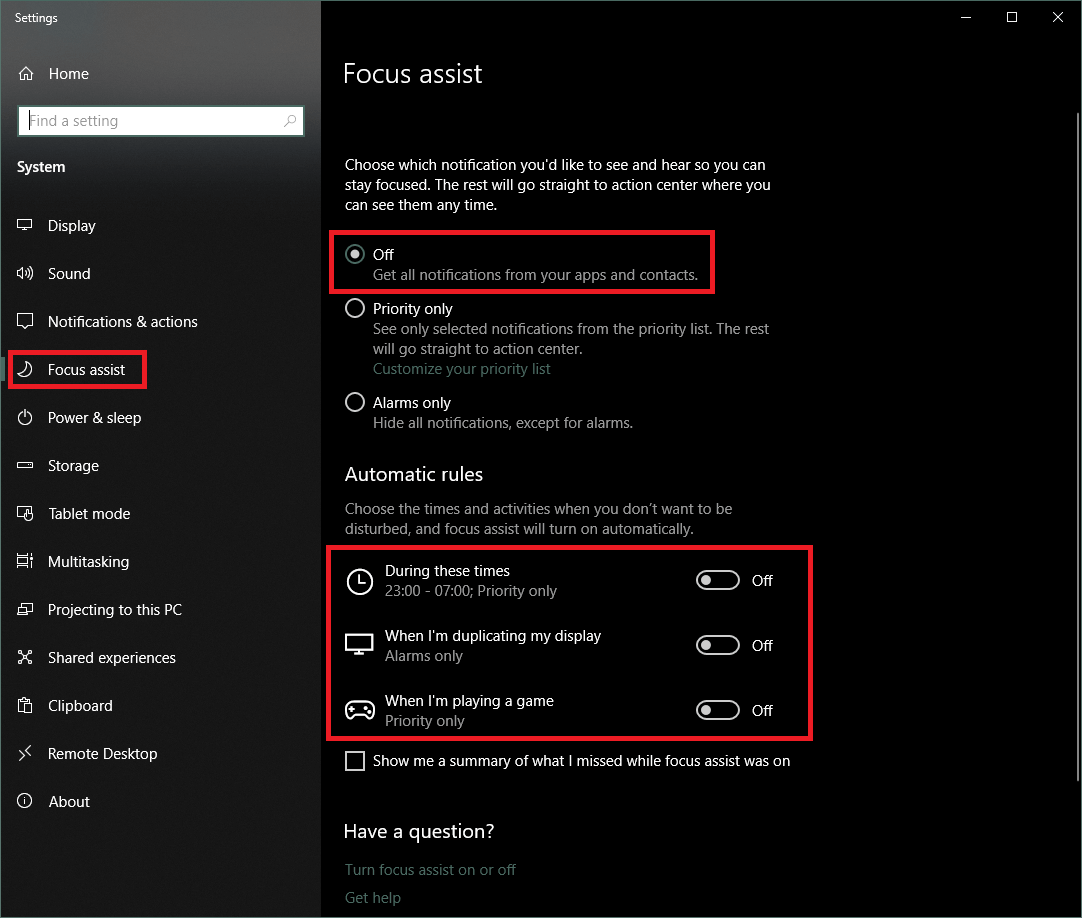 Other Issues
For issues with the game's brightness setting on Windows 10, see: Brightness Setting Issues.